Current Events
The Fall Fair comes to iOldCP! 9/28/2020
It is around that time! Come and celebrate our annual fair and explore the island to win rare items!
---
Coming Soon...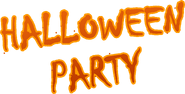 Randy's Halloween Party!
Time to get spooky! More information coming soon...
---
Past Events
Dusk Party 8/31/2020
The sun is setting! Itachi presents his very own Dusk Party! We celebrate the return of Itachi, an iOldCP legend. Claim your very own Itachi mask now at the Town Center for limited time only! Enjoy the sky.
Night Party
The night party is finally here! Originally made by Zes, it is now here after a long wait. Get your jacket because it sure is cold.